| | |
| --- | --- |
| Choose a sub category below: | |
| | |
| | | |
| --- | --- | --- |
| CELLULAR- Applause, Duette, Sonnette, Pleated | SHADE: Silhouette, Nantucket, Banded, Pirouette | ROMAN: Vignette, Solera, Woven Wood |
| ROLLER, Designer Shade, Sun Screen | BLIND - 1" Mini Blind - 2" Wood Blind | VERTICAL - Vertical PVC - Luminette - Vertiglide |
| PLANTATION SHUTTER | Control System: MANUAL & POWER | Fabric & Color Choices |

Window Treatments are a bless! They:

Protect your home from excessive Heat and Cold
Give you comforting privacy
Filter the damaging harsh UV light to give you soft, controlled light
Protect your furniture, carpet, artworks from sun fading
Let you view the fabulous outdoor how ever you want: a little, a lot, a peekaboo...
Are a breathtaking, biggest piece of art in your home when vibrant color & luxury fabric are custom blended.
Save you precious time, truly, honestly save you tons of time when you upgrade the control to Powerview
Window Treatments made by Hunter Douglas are the BEST! It's NOT a buzz word. For century, Hunter Douglas is known for Innovation, Quality, Committed Customer Support. Hunter Douglas products are backed up by their limited Lifetime Warranty.


All Hunter Douglas custom window treatments are designed and assembled in the US. Custom built to size with unmatched beauty & engineering. You'll enjoy many unique choices at Hunter Douglas - in features, fabrics, colors, and operating systems - that you won't find anywhere else.

Make your heart smiled, your eyes pleased. Begin with selecting your window fashion types below:
We all wish BUDGET is never our concern. Reality is: some of us achieve that type of financial freedom. Lots still have a target budget with some flexibility. Before you spend days looking, comparing, fall in love with the most beautiful shades only to find out you cannot afford it (yet !), below are some price guide to help you pick what you love.


HORIZONTAL, move up and down


Sample Window size: 4' x 4

VERTICAL, move across


Sample door size: 6' x 7'

GROUP 1, most affordable, start at:

1" Metal Blind
2" Metal, Wood Blind

GROUP 2, start at $

Applause cellular, Pleated Shade
Banded Shade
Duette cellular Shade
Sonnette Cellular Roller
Sun Screen, Designer Roller

GROUP 3, start at

Nantucket
Silhouette
Solera Cellular Roman

GROUP 4, start at

Natural Woven Wood
Vignette Roman Shade
Pirouette 3D Shade
Shutter



GROUP 1, most affordable, start at $

GROUP 2, start at $


Somner Custom Vertical
Cadence Soft Vertical




GROUP 3, start at $


Vertiglide
Skyline Gliding Panel


GROUP 4, start at $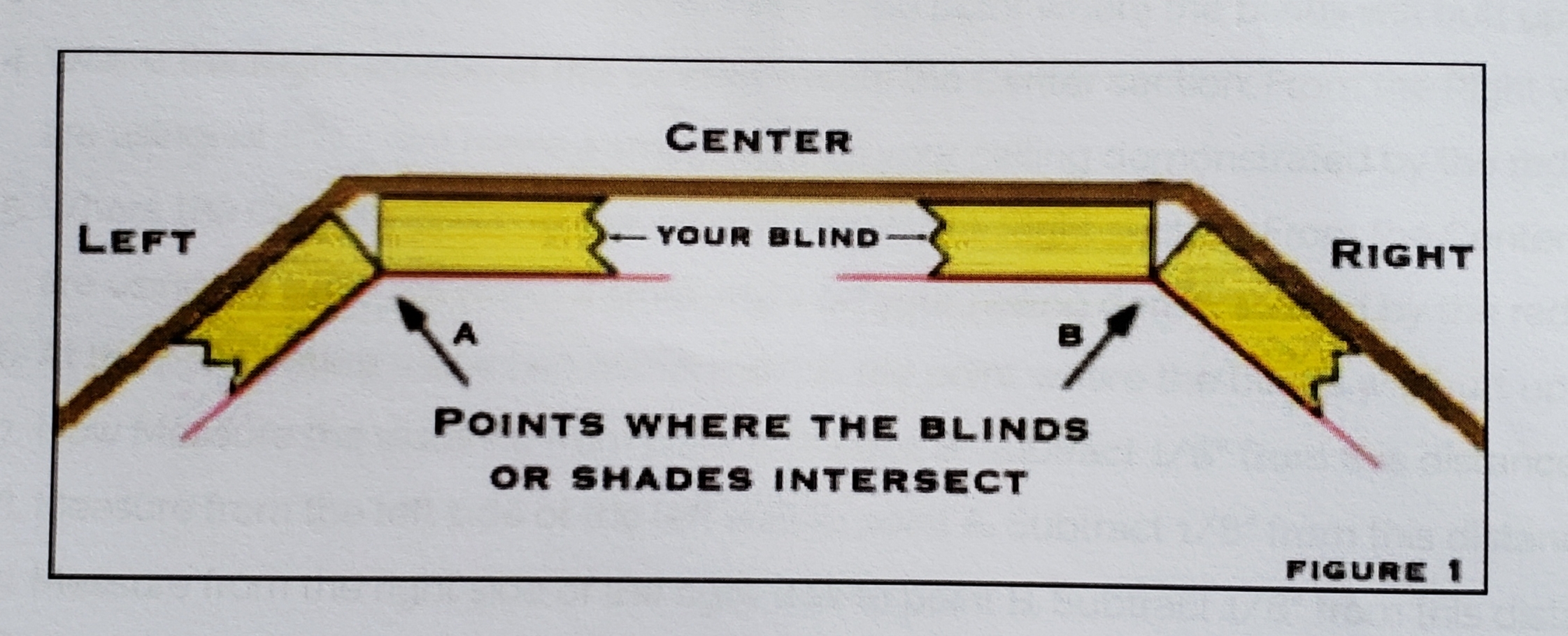 Measuring Bay Window is a bit tricky. Light gaps are expected, this should not be considered a measuring mistake. It happens because only front corners meet up and the blind/shade is normally slightly smaller in width. Do not choose a too big/bulky headrail type as they will make light gaps worse. Slim & compact headrails are recommended.

To measure, put the headrails on the ceiling, mark where they intersect (Point A and B). Mark on the ceiling.
Inside mount means: the blind fit INSIDE the window case. This is the popular choice because it provides a cleaner, space saving look. However, sometimes inside mount is not possible because there's NOT enough casing depth. Or there're are too many large cranks (that prevent blinds to go all the way down).
Outside mount means: the blind fit OUTSIDE the window opening. You can install blind on the molding, or on the surrounding walls.